News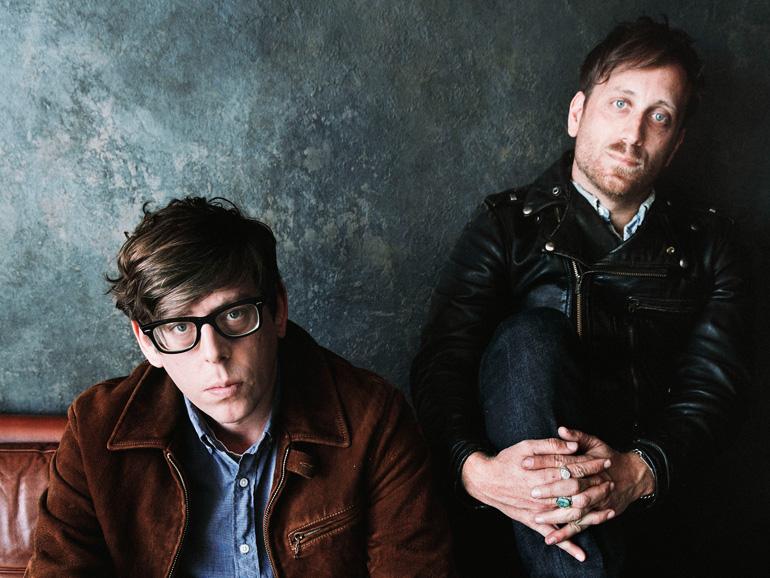 THE BLACK KEYS LAUNCH ROLLING GREEN NEXT MONTH!
16th March, 2015
With Spiderbait, Band Of Skulls & Bad//Dreems
Hunter Valley NSW & Yarra Valley VIC
Rolling Green, the new event from the promoters of a day on the green, debuts next month when The Black Keys hit our shores as part of the Turn Blue World Tour.
During their Australian tour, The Black Keys will headline the very first Rolling Green shows at Rochford Wines, Yarra Valley VIC on Sunday April 5 and Bimbadgen Winery, Hunter Valley NSW on Saturday April 11 with supports Spiderbait, Band Of Skulls and Bad//Dreems.
Rolling Green has had a great reception since announced last year and is a welcome new addition to the outdoor concert calendar. Camping is available close to both venues making it a great weekend away option.
The Black Keys are keen to get back on stage after drummer Patrick Carney seriously injured his shoulder earlier this year causing the cancellation of their European tour. They will arrive on Australian shores well-rested and ready to rock!
Turn Blue, the band's 8th full-length album, is their highest charting album internationally to date, including debuts on both the Billboard 200 and ARIA Charts at Number 1, and Top 5 and Top 10 charts worldwide. They've also notched up nominations at many recent music awards, most recently for Best Rock Performance (Fever) at the US Grammy Awards and Best International Group at the UK Brit Awards.
As the Rolling Green events are imminent, promoters advise the following important information.
EVENT INFORMATION:
Rolling Green is a fully licensed event. Strictly no BYO alcohol. Lots of great food will be available on site or BYO picnic (cooler bags OK, no eskies allowed). Picnic rugs are in, no chairs permitted. Click here for more.
PLAYING TIMES:
3.00pm Gates Open
3.45pm Bad//Dreems
4.45pm Band Of Skulls
6.15pm Spiderbait
7.45pm The Black Keys
THE GREEN ROOM UPGRADE:
You can upgrade your ticket to include access to a fab area called The Green Room. This includes food service for two hours, a private bar, toilets and is a relaxed place to hang out with your friends during the concert. The Green Room upgrades are available from Ticketmaster 136 100.
TRANSPORT:
HUNTER VALLEY - Rover Coaches (02) 4990 1699 transport from Newcastle and lots of locations throughout the region.
YARRA VALLEY - Ditto for Melbourne On The Move 1300 558 686 in Victoria.
CAMPING:
HUNTER VALLEY - Camping is available at a specially set-up site a short walk from the winery at 212 Palmers Lane. There are hot showers, clean toilets and you can park close to your tent. Prices start from $190 for a two man tent with stretchers & mattresses and includes set up and pack up. Contact rentatent.com.au/events/view/49.
YARRA VALLEY – The venue is only 50 mins from Melbourne CBD but if camping is your thing, the closest camp ground is Big4 Badger Creek Holiday Park in Healesville, 10 minutes away. Contact 1800 009 225 or big4.com.au/caravan-parks/vic/yarra-valley-dandenong-ranges/badger-creek-holiday-park
ABOUT ROLLLING GREEN:
Like a day on the green, Rolling Green will happen in the well-established winery venues; with three to four artists……it's like the younger brother to the original version! Plans are already underway for the Rolling Green events in the summer of 2015/2016.
Don't miss being part of the very first Rolling Green with one of the world's hottest rock n roll bands!
THE BLACK KEYS
TURN BLUE WORLD TOUR
ROLLING GREEN TOUR DATES:
With Spiderbait, Band of Skulls & Bad//Dreems
Sunday 5 April 2015
Rolling Green, Rochford Wines, Yarra Valley VIC
Saturday 11 April 2015
Rolling Green, Bimbadgen Winery, Hunter Valley NSW
Tickets on sale now from ticketmaster.com.au & 136 100.
For full Australian tour dates go to: lovepolice.com.au.
Rolling Green is proudly presented by Roundhouse Entertainment.
The Black Keys Australian tour is supported by triple j and Channel [V].
Facebook.com/officialrollingreen
Twitter.com/RollingGreen
Instagram – rollinggreenofficial
theblackkeys.com