News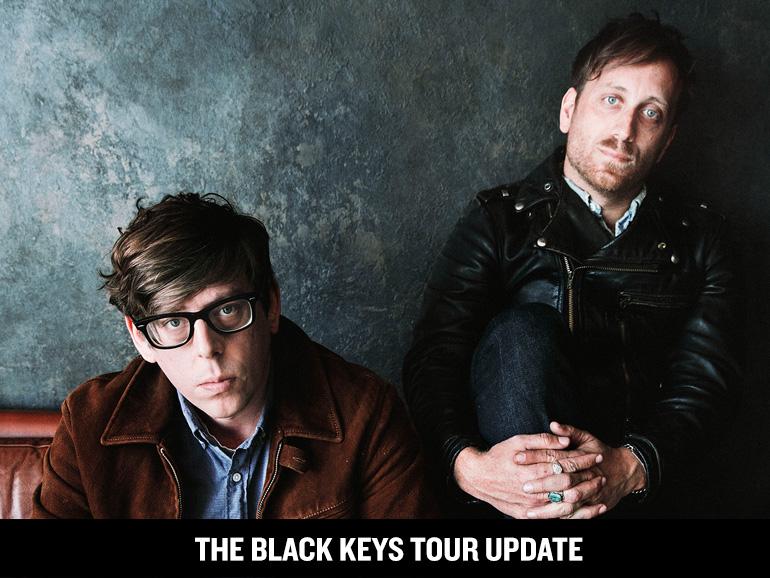 THE BLACK KEYS TOUR UPDATE
23rd March, 2015
UPCOMING ASIA PACIFIC CONCERTS
CANCELLED DUE TO PATRICK CARNEY'S INJURY
Due to a serious shoulder injury to Patrick Carney, The Black Keys' forthcoming concerts in Australia, New Zealand and Japan, part of their Turn Blue World Tour, have been cancelled up until April 23.
Regrettably, due to prior scheduled commitments, efforts to reschedule the original dates were unsuccessful; therefore all tickets will be refunded at their point of purchase (outside of Bluesfest Byron Bay).
The band has issued an official statement saying, "We are very sorry to have to cancel our upcoming performances through April 23. Patrick sustained a dislocated and broken shoulder in January that required surgery. Working with the doctors, surgeons and physiotherapists since January, we had expected Patrick to be ready to return to touring in April. The recovery process and physical therapy has taken longer than anticipated and unfortunately Patrick is still unable to perform and needs additional time to heal. We thank all of our fans for their ongoing support and we look forward to getting back on the road as soon as possible."
The cancelled tour dates include the inaugural Rolling Green events at Rochford Wines, Yarra Valley VIC on Sunday 5 April and Rolling Green Bimbadgen Winery Hunter Valley NSW on Saturday 11 April with Spiderbait, Band Of Skulls and Bad//Dreems in support.
The Black Keys' Australian & New Zealand promoter, Brian Taranto from Love Police Touring said: "We have taken great pride in promoting The Black Keys for over 10 years now from small clubs to big arenas and festivals. We were incredibly excited about the shows that were about to happen but there is no way around cancelling the tour with the extent of Pat's injury. You just can't have The Black Keys with no drums. We sincerely apologise for the hassle this cancellation will cause fans."
Rolling Green promoter Michael Newton said: "This is obviously hugely disappointing news as we knew The Black Keys were the perfect band to get the very first Rolling Green up and running and the bill with Spiderbait, Band Of Skulls and Bad//Dreems was a killer. I know there will be a lot of disappointed fans out there. We will have more news on the Rolling Green front for next season, so stand by!"
TICKET REFUND INFORMATION:
For all tickets booked online or by phone, the refund will be refunded automatically to the credit card used in purchasing the tickets. Please allow up to 10 days to receive your refund.
If the original credit card you used for the purchase has been cancelled or is no longer valid please contact the place of purchase.
If you made your booking at an outlet please return to the original outlet where the tickets were purchased with your ticket(s) and with the credit card used to make the purchase in hand in order to obtain your refund. Refunds will be provided to the original purchaser only on presentation of photo ID.