News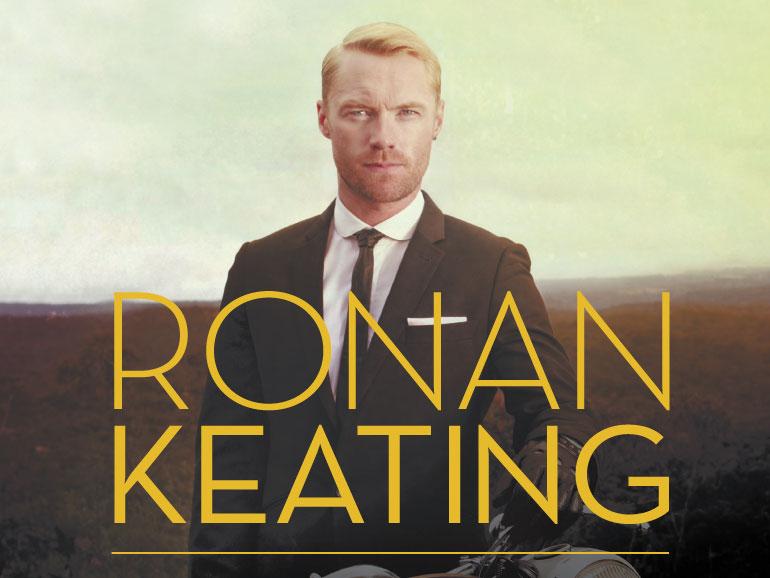 RONAN KEATING - KINGS PARK & BOTANIC GARDEN
14th November, 2011
WITH SPECIAL GUEST SHARON CORR
THURSDAY FEBRUARY 16
Ronan Keating, the charismatic multi-platinum Irish music superstar, will thrill his legions of Australian fans when he embarks on a national tour this summer, playing a very special set of concerts in intimate venues around the country.
The tour includes one an evening on the green concert in Kings Park Botanic Garden, Perth on Thursday, February 16.
Joining Ronan on tour will be fellow Irish artist, Sharon Corr, singer, songwriter and violinist, and a founding member of international superstars, The Corrs.
Stepping away from 'The X Factor' judges' desk, Ronan, accompanied by his seven-piece band and a string quartet, will deliver stellar performances of songs from throughout his career.
The set list will include highlights from 'When Ronan Met Burt', 'Duet', 'Stay' and 'Songs for My Mother', plus hits like 'When You Say Nothing At All', 'Life Is A Rollercoaster', 'Lovin' Each Day', 'If Tomorrow Never Comes', 'The Long Goodbye' and many more.
Ronan is currently enjoying well-deserved success with his latest album, When Ronan Met Burt (Universal Music). The top-three album, fast approaching platinum status, celebrates Ronan's unique teaming with legendary composer Burt Bacharach.
The album houses ten reworked classics including 'Walk On By', 'I Just Don't Know What To Do With Myself', 'The Look Of Love' and 'Arthur's Theme (The Best That You Can Do)', which Ronan recently performed on the hit TV show 'The X Factor', on which Ronan has been appearing as a judge and mentor for a second season.
When Ronan Met Burt is Ronan's eighth solo album to be released here.
Ronan has enjoyed consistent success in Australia with releases such as the 2010 double-platinum album Duet, 2009's platinum Songs For My Mother, which spent four consecutive weeks in the #1 spot on the ARIA charts, and the festive Stay.
While Australian album sales near 1.5 million, worldwide sales have surpassed an incredible 22 million.
Sharon Corr will be special guest on all shows.
Hugely successful as a member of The Corrs, Sharon is now finding success as a solo artist, with the release of her debut album Dream Of You (Warner Music). Over the course of their 15-year career, The Corrs sold more than 40 millions albums worldwide, featuring massive singles such as 'Runaway', 'Radio', 'Forgiven Not Forgotten', 'So Young' and 'Breathless'.
Don't miss a special evening with Ronan Keating, and special guest Sharon Corr, live in concert.
KINGS PARK & BOTANIC GARDEN, PERTH
THURSDAY FEBRUARY 16
EVENT INFORMATION:
an evening on the green is a fully licensed event. Minors (children under 18 years of age) may only attend the event if they are accompanied by their parent/step-parent or legal guardian. All patrons (including minors/babies) must have a valid ticket for entry.
Strictly no BYO alcohol and NO GLASS. Food will be available at the venue or BYO picnic. Low deck chairs and picnic rugs are recommended. For full event information, click here
TICKETING INFORMATION:
Concert & Canapes Package: $395 plus booking fees from Ticketmaster (03) 9685 2477
Gold: $245 plus booking fees
Silver: $165 plus booking fees
General Admission: $109.90 plus booking fees
from Ticketmaster 136 100
PLAYING TIMES:
5.00pm Gates open
6.00pm Support
7.15pm Sharon Corr
8.45pm Ronan Keating
TICKETS ON SALE 9AM FRIDAY, NOVEMBER 25
From ticketmaster.com.au & 136 100
Presented by Roundhouse Entertainment, Mellen Events, LG and Nissan
by arrangement with Michael Coppel and Solo