News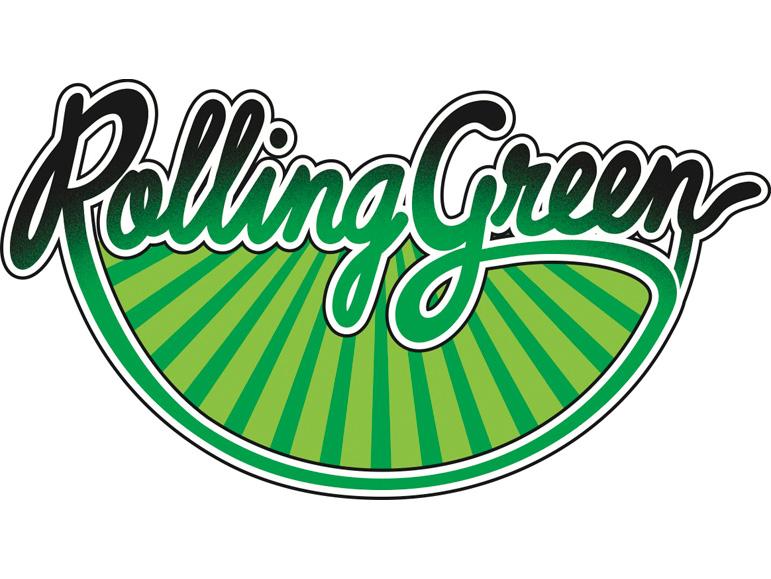 ROLLING GREEN
2nd September, 2014
The Black Keys Launch Rolling Green
With Spiderbait, Band Of Skulls & Bad//Dreems
Hunter Valley NSW & Yarra Valley VIC
Promoters of a day on the green have added a new show to their concert roster under the banner of Rolling Green.
As part of their Australian tour, The Black Keys will headline the first events of its kind with Spiderbait, Band Of Skulls and Bad//Dreems in support.
Performances will be at Rolling Green Rochford Wines, Yarra Valley VIC on Sunday April 5 and Rolling Green Bimbadgen Winery Hunter Valley NSW on Saturday April 11.
Like a day on the green, Rolling Green will happen in the well-established winery venues; with three to four artists……it's like the younger brother to the original version!
Roundhouse Entertainment promoter Michael Newton said: "a day on the green has found its place but there is no reason younger audiences should not see bands they want to see in the beautiful environments that have made a day on the green such an established event for an older crowd. The Black Keys is the perfect band to launch Rolling Green."
THE BLACK KEYS return to Australia as part of the Turn Blue World Tour and off the back of their successful 8th full-length album Turn Blue, which debuted on both the Billboard 200 and ARIA Charts at Number 1 and is the band's highest charting album to date internationally. The album debuted in Top 5 and Top 10 charts worldwide with the first single "Fever" sitting at the top of radio lists. Their latest single "Gotta Get Away" can currently be heard on the airwaves.
The album was produced by Danger Mouse and The Black Keys' Dan Auerbach and Patrick Carney. Turn Blue follows the critically and commercially acclaimed album El Camino which is now certified double platinum in Australia. El Camino spawned the huge hits "Lonely Boy" and "Gold On The Ceiling" and also saw the band take home three Grammy Awards for Best Rock Performance, Best Rock Song and Best Rock Album.
Of the album, the band says Turn Blue could refer to:
A: Suffocation
B: Sadness
C: Numbness from extreme cold
D: A Cleveland late night TV host from the 1960s named Ghoulardi
E: All of the above
Carney also adds, "We are always trying to push ourselves when we make a record—not repeat our previous work but not abandon it either. On this record, we let the songs breathe and explored moods, textures and sounds. We're excited for the world to hear Turn Blue."
This will be the 8th tour to Australia for The Black Keys who first graced our shores in 2003. Don't miss the all new live show from one of the world's hottest rock n roll bands!
After releasing their first album in almost a decade last year, SPIDERBAIT are currently on a sold-out Australian tour. Best mates Kram, Janet and Whitt proclaim they never actually broke up, just took an unexpectedly long break, irregularly regrouping across those years for special shows like Guns & Roses, Splendour in the Grass and Pyramid. Brilliant, funny and inventive, Spiderbait has always been the recipient of much goodwill. It's great to have them back.
A highly memorable set at Splendour in 2012 had everyone buzzing about Southampton alt rock trio BAND OF SKULLS. That opinion only intensified after their whirlwind three-date east coast run in June this year. Promoting third album 'Himalayan', the band won huge acclaim, leaving fans and critics alike wanting for more.
Following their debut EP Badlands in August last year, BAD//DREEMS' 2014 singles 'Dumb Ideas' and 'My Only Friend' go a long way to explaining why this Adelaide quartet are cited by Triple J, Rolling Stone and many other media as 'Ones to watch in 2014'.
THE BLACK KEYS
TURN BLUE WORLD TOUR
For full Australian tour dates go to: lovepolice.com.au.
ROLLING GREEN TOUR DATES:
With Spiderbait, Band of Skulls & Bad//Dreems
Sunday 5 April 2015
Rolling Green, Rochford Wines, Yarra Valley VIC
Saturday 11 April 2015
Rolling Green, Bimbadgen Winery, Hunter Valley NSW
EVENT INFORMATION:
Rolling Green is a fully licensed event. Strictly no BYO alcohol. Lots of great food will be available on site or BYO picnic (cooler bags OK, no eskies allowed). Picnic rugs are in, no chairs permitted. rollinggreen.com.au has all the event info.
TICKETS ON SALE
Thursday 11 September 2014 at 9am
From ticketmaster.com.au & 136 100.
Rolling Green is proudly presented by Roundhouse Entertainment.
The Black Keys Australian tour is supported by Triple J and Channel [v].
Facebook.com/officialrollingreen
Twitter.com/RollingGreen
Instagram – rollinggreenofficial