News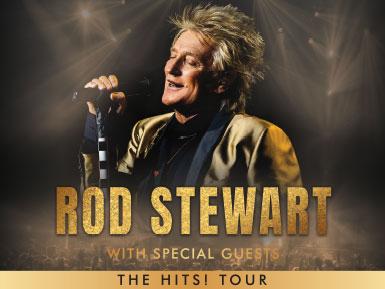 Rod Stewart Cancelled
11th January, 2022
ROD STEWART
THE HITS! TOUR 2022 DATES CANCELLED

Live Nation and Roundhouse Entertainment wishes to advise that due to the ongoing surge of Covid in Australia and the reimposition of indoor entertainment venue capacity limits in several states, SIR ROD STEWART's scheduled March/April tour of Australia and New Zealand has, regrettably, been cancelled. All ticket holders will receive an automatic refund.

In response to this outcome Sir Rod Stewart said, "My dear friends, once again I feel we've all been cheated by this evil disease, so it is with great regret that I announce my shows for 2022 have had to be cancelled.

My thoughts are with all your families at this difficult time as we come out of the joyous and hopefully safe holiday season and I look forward to returning to Australia as soon as the health situation permits.

I'm absolutely gutted with disappointment and when I do eventually get there we'll have the party to end all parties. Guaranteed!"

Sir Rod Stewart cancelled Australian tour dates are:

PERTH – SANDALFORD ESTATE SATURDAY,12 MARCH, 2022
MELBOURNE – ROD LAVER ARENA TUESDAY, 15 MARCH, 2022
MELBOURNE – ROD LAVER ARENA WEDNESDAY, 16 MARCH, 2022
HUNTER VALLEY – ROCHE ESTATE SATURDAY, 26 MARCH, 2022
SYDNEY – QUDOS BANK ARENA WEDNESDAY, 30 MARCH, 2022

Presented by Live Nation; visit livenation.com.au

A DAY ON THE GREEN SHOW DATES

GEELONG – MT DUNEED ESTATE SATURDAY, 19 MARCH 2022
BOWRAL – CENTENNIAL VINEYARDS SUNDAY, 27 MARCH 2022
MOUNT COTTON – SIRROMET WINES SATURDAY, 2 APRIL, 2022
MOUNT COTTON – SIRROMET WINES SUNDAY, 3 APRIL, 2022

Presented by A Day On The Green; visit adayonthegreen.com.au

Please note below details of refund procedures:

a day on the green shows
Only the original credit card holder will receive a refund via the method outlined below. If you received your ticket(s) any other way, including via "Ticket Forward", you will need to contact the original credit card holder for your refund.

Due to the number of cancellations, the refund process is taking slightly longer than usual. You don't need to do anything; Ticketmaster will issue a refund for your tickets onto the original credit card you used to buy your tickets. We truly appreciate your patience and understanding.

Please understand that given the extraordinary circumstances, the Ticketmaster Fan Support teams are incredibly busy at the moment, so we encourage you not to contact them. Instead, you can find lots of information and answers to your questions in the information portal HERE.

Live Nation and Roundhouse Entertainment apologises to any ticketholders who are inconvenienced by the cancelled dates, and thank fans for their support and understanding during these unprecedented circumstances.