News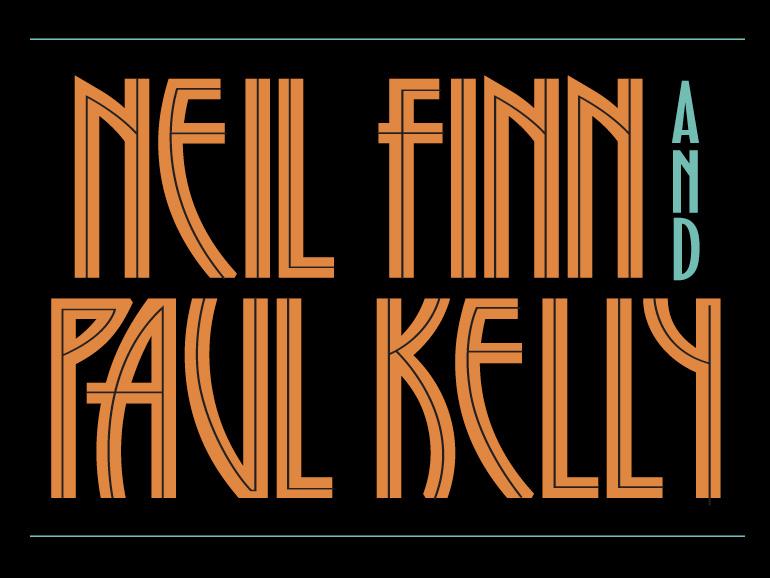 NEIL FINN & PAUL KELLY
8th November, 2012
Australian Tour 2013
Only regional shows for a day on the green
Two of our most influential songwriters and performers to tour together for the very first time
Two of Australasia's greatest singer songwriters Neil Finn and Paul Kelly will bring their iconic songs on tour in February and March 2013.
Finn and Kelly will share the stage throughout as members of the one band, singing and playing together a selection from their rich and varied songbooks.
The concerts will be a family affair, with the touring line up to include Elroy Finn on drums and Dan Kelly on guitars.
The national capital city tour is presented by Live Nation, with the only regional dates two a day on the green events at All Saints Estate, Rutherglen VIC on March 2 and Petersons Winery, Armidale NSW on March 9.
Neil Finn said, "Paul and I have discussed doing a tour together since I thrashed him on my tennis court in St Kilda in '93. Good things take time and the only problem we have is deciding which songs to leave out. Can't wait."
Paul Kelly said, "Neil has had good form over a long period of time - songwriting, singing and stuff - but his backhand still needs a lot of work."
The a day on the green shows (only) will also feature special guest Mark Seymour whose powerful and passionate live performances with his band The Undertow are always crowd favourites, while fellow singer songwriter Lisa Mitchell will open all shows on the tour.
a day on the green promoter Michael Newton said: "To see these two incredible artists playing together for the first time and in such a unique collaborative way is something not to be missed. Neil and Paul's tour is all capital city venues, so it's a testament to a day on the green to have the only two regional shows. We know they will be very special events"
Neil Finn's songbook ranges across classics from Crowded House, Split Enz and Finn Brothers as well as his solo material, and includes the likes of 'Don't Dream It's Over', 'Something So Strong', 'Better Be Home Soon', 'Weather With You' and 'Four Seasons In One Day'. He is recording a new Neil Finn solo album, the first in over ten years, with Dave Fridmann (Flaming Lips, MGMT, Mercury Rev, Modest Mouse, Tame Impala), which is due for release in late 2013.
Paul Kelly's highly acclaimed new album 'Spring and Fall' was released in October, and follows eighteen studio albums as well as several film soundtracks (including Lantana and the 2006 Cannes Film Festival highlight, Jindabyne) and two live albums, in an influential career spanning more than thirty years. Kelly's hit songs include the likes of 'Before Too Long', 'Darling It Hurts', 'Dumb Things', 'To Her Door' and 'How To Make Gravy'.
Mark Seymour has followed up his successful 18 years with Hunters & Collectors with a vibrant solo recording career. His current pursuits include composition of film scores, writing and performing music for a theatrical production and acting. He continues to draw live audiences with his intense and powerful performances of some of the most compelling songs in the Australian song book. Expect to hear "Throw Your Arms Around Me", 'The Holy Grail" and "You Don't Make Me Feel Like I'm A Woman Anymore" to name a few. His most recent - and 6th solo album - Mark Seymour & the Undertow was released last year.
Singer songwriter Lisa Mitchell released her second album 'Bless This Mess' in October following her hugely successful platinum-selling debut 'Wonder'. Following that album's release Lisa embarked on a non-stop touring schedule including international tours with Mumford & Sons, her own theatre headlines and an inspired set at UK's legendary Glastonbury festival. With the release of 'Bless This Mess', she once again has the world's stage in her sights.
TOUR DATES
Saturday March 2 - ALL SAINTS ESTATE, RUTHERGLEN VIC
Saturday March 9 - PETERSONS WINERY, ARMIDALE NSW