News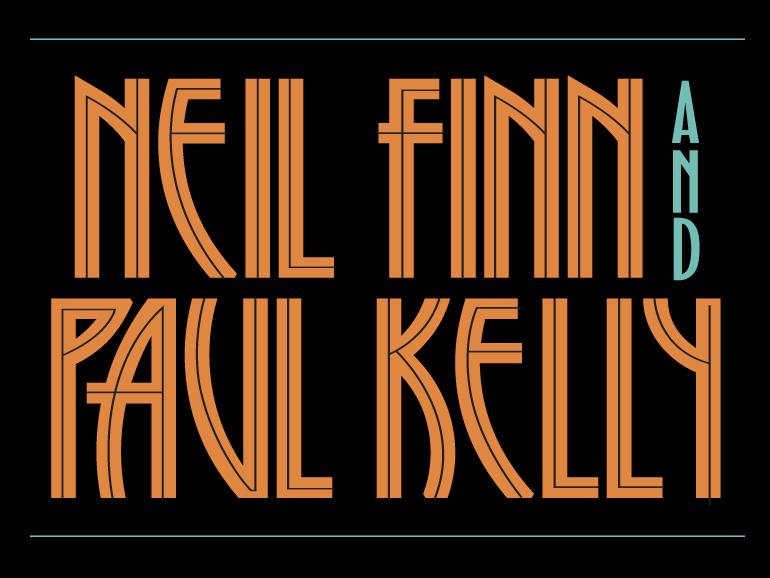 NEIL FINN AND PAUL KELLY NEW SHOW ADDED
23rd January, 2013
New Victorian Show Added!
NEIL FINN AND PAUL KELLY
ROCHFORD WINES, YARRA VALLEY - SATURDAY FEBRUARY 23
After selling out seven Palais Theatre shows, it's clear Melbournians can't get enough of Neil Finn and Paul Kelly!
Due to the overwhelming demand, a day on the green promoter Roundhouse Entertainment is thrilled to announce an additional Victorian winery concert, by special arrangement with Live Nation Australasia and Artist Voice, has been added to the tour at Rochford Wines, Yarra Valley on Saturday February 23.
To hear these much-loved singer songwriters bring their iconic songs to the outdoor winery environment is sure to be a very special concert experience.
Both Finn and Kelly have performed at a day on the green previously and two events in Rutherglen (Vic) and Armidale (NSW) are already part of the current tour schedule.
Roundhouse Entertainment's Michael Newton said: "The response to Neil and Paul's tour has been incredible in Melbourne and the chance to see them outdoors on a summer's night in the beautiful surrounds of Rochford Wines will be very different to the Palais Theatre shows. It's great we've been able to make it happen because I think it will be a really memorable night."
The tour's special guest singer-songwriter Lisa Mitchell will also perform, with Melbourne's Oh Mercy opening proceedings.
Finn and Kelly will share the stage throughout as members of the one band, singing and playing together a selection from their rich and varied songbooks. The concerts will be a family affair, with the touring line up to include Elroy Finn on drums and Dan Kelly on guitars.
Neil Finn's songbook ranges across classics from Crowded House, Split Enz and Finn Brothers as well as his solo material, and includes the likes of 'Don't Dream It's Over', 'Something So Strong', 'Better Be Home Soon', 'Weather With You' and 'Four Seasons In One Day'. He is recording a new Neil Finn solo album, the first in over ten years, with Dave Fridmann (Flaming Lips, MGMT, Mercury Rev, Modest Mouse, Tame Impala), which is due for release in late 2013.
Paul Kelly's highly acclaimed new album 'Spring and Fall' was released in October, and follows eighteen studio albums as well as several film soundtracks (including Lantana and the 2006 Cannes Film Festival highlight, Jindabyne) and two live albums, in an influential career spanning more than thirty years. Kelly's hit songs include the likes of 'Before Too Long', 'Darling It Hurts', 'Dumb Things', 'To Her Door' and 'How To Make Gravy'.
Singer songwriter Lisa Mitchell released her second album 'Bless This Mess' in October following her hugely successful platinum-selling debut 'Wonder'. Following that album's release Lisa embarked on a non-stop touring schedule including international tours with Mumford & Sons, her own theatre headlines and an inspired set at UK's legendary Glastonbury festival. With the release of 'Bless This Mess', she once again has the world's stage in her sights.
With all seven Palais Theatre shows selling out quickly, there's still a huge demand to see the unique collaboration between these iconic performers, so tickets are sure to sell fast!
EVENT INFORMATION:
a day on the green is a fully licensed event. Strictly no BYO alcohol. Food will be available on site or BYO picnic. Deck chairs and picnic rugs are recommended.
TICKET INFORMATION:
Platinum Reserved Seat: $179.90 plus b/fee
Gold Reserved Seat: $154.90 plus b/fee
Silver Reserved Seat: $134.90plus b/fee
General Admission: $99 plus b/fee
For Concert and Dining Packages call Rochford Wines (03) 5962 2119
TRANSPORT & ACCOM INFORMATION:
For coach enquiries, contact Melbourne On The Move 1300 558 686.
Accommodation enquiries to the Yarra Valley Information Centre on (03) 5962 2600
TICKETS ON SALE TUESDAY JANUARY 29
From ticketmaster.com.au & 136 100 and Rochfordwines.com & (03) 5962 2119