News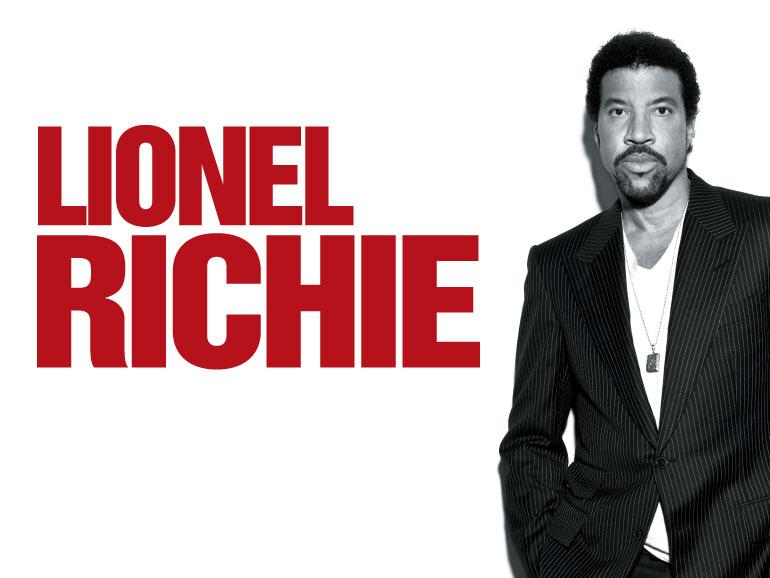 LIONEL RICHIE TOURING AUSTRALIA AND NEW ZEALAND
5th December, 2010
LIONEL RICHIE TOURING AUSTRALIA & NEW ZEALAND IN 2011!
with Special Guest Guy Sebastian
Following his special AFL Grand Final performance in October, iconic performer Lionel Richie will be returning in March 2011 for a tour of Australia & New Zealand's finest indoor arenas and outdoor wineries.
In a career spanning over four decades, Lionel Richie has consistently bowled over critics and won legions of fans with his phenomenal repertoire of hits. Following his stint in popular 1970s funk band The Commodores, Lionel Richie was further propelled to fame with his self titled solo debut in the early 80s which led to him becoming a household name across the globe.
Richie's music, a phenomenal catalogue that includes infamous pop anthems 'Dancing On The Ceiling', 'All Night Long (All Night)' and powerful ballads 'Hello' and 'Endless Love', is universally renowned and widely beloved. The winner of multiple Grammy Awards, Lionel Richie's enduring vocals, smooth charm and mesmerizing stage presence have long rendered audiences in awe and continue to impress:
"By the show's close, not only is that deep, rich croon as effortless and powerful as ever, but Richie, having clearly saved the best for last, still has the energy to essay an extended, eyebrow-raising hip gyration to a disco megamix of his hits...Richie's every action is geared towards audience satisfaction and giving the crowd what they want." - The Guardian (????)
"When he hit the heavy, heavy, horn-driven breakdown of 'All Night Long', his magnum opus, the venue erupted...This is your opportunity to rock out on the biggest stage with the best. Take it." - The Age
Richie's 2007 Australian tour, his first in 20 years, had audiences in raptures with the consummate professional winning over both fans and critics alike with his on stage charisma and hit-laden set list and this upcoming tour is sure to follow suit.
Supporting Lionel Richie on tour will be Australia's very own soulful pop star and everyone's favourite fro Guy Sebastian. Of the opportunity, Guy said:
"Words can't describe how thrilled I am to be invited on Lionel's tour. He's a living legend and has always been an influence on me...I grew up with his music in my ears."
Guy has enjoyed notable success from his five previous studio albums and after completing a lengthy stint as a judge on X-Factor, is currently celebrating the release of Twenty Ten - his first greatest hits set with the addition of two new songs and an acoustic compilation.The album debuted in the Top 10 on the ARIA Album Chart and was Sebastian's sixth consecutive release to do so.
Lionel Richie will have you on your feet and dancing all night long on his tour of Australia and New Zealand in 2011. This is definitely a show not to be missed and is the perfect Christmas gift for yourself and your loved ones!
Tour information and ticketing details below.
LIONEL RICHIE MARCH/APRIL 2011
with Special Guest Guy Sebastian
Frontier Member pre-sale from 2pm AEDT, Friday 10 Dec - 2pm AEDT, Saturday 11 Dec
General public on sale from 9am local time, Tuesday 14 December
Friday 18 March Vector Arena, Auckland
Ticketmaster 09 970 9700 or www.ticketmaster.co.nz
Saturday 19 March a day on the green - Church Rd Winery, Hawkes Bay
Ticketmaster 0800 111 999 or www.ticketmaster.co.nz
Sunday 20 March TSB Bank Arena, Wellington
Ticketek 0800 4TICKET www.ticketek.co.nz
Tuesday 22 March Sydney Acer Arena
Ticketek 132 849 or www.ticketek.com.au
Friday 25 March Brisbane Entertainment Centre
Ticketek 132 849 or www.ticketek.com.au
Saturday 26 March a day on the green - Bimbadgen Estate, Hunter Valley, NSW
Ticketmaster 136 100 or www.ticketmaster.com.au
Sunday 27 March a day on the green - Centennial Vineyards, Bowral, NSW
Ticketmaster 136 100 or www.ticketmaster.com.au
Tuesday 29 March Rod Laver Arena, Melbourne
Ticketek 132 849 or www.ticketek.com.au
Saturday 02 April a day on the green, Rochford Wines, Yarra Valley, VIC
Ticketmaster 136 100 or www.ticketmaster.com.au
Sunday 03 April a day on the green, Leconfield Wines, McLaren Vale, SA
Ticketmaster 136 100 or www.ticketmaster.com.au
Wednesday 06 April nib Stadium, Perth
Ticketmaster 136 100 or www.ticketmaster.com.au
For further MEDIA information please contact:
Melbourne, Sydney, Brisbane - MGP: 03 8687 1353 or info@mgpromotions.com.au
Perth - Offbeat: 08 9381 7828 or offbeat@tpg.com.au
a day on the green shows - Chrissie Camp Publicity (02) 9973 3004 chrissie@ccpublicity.com.au
New Zealand: Maria Robinson (09) 377 4454 maria@mgpromotions.co.nz