News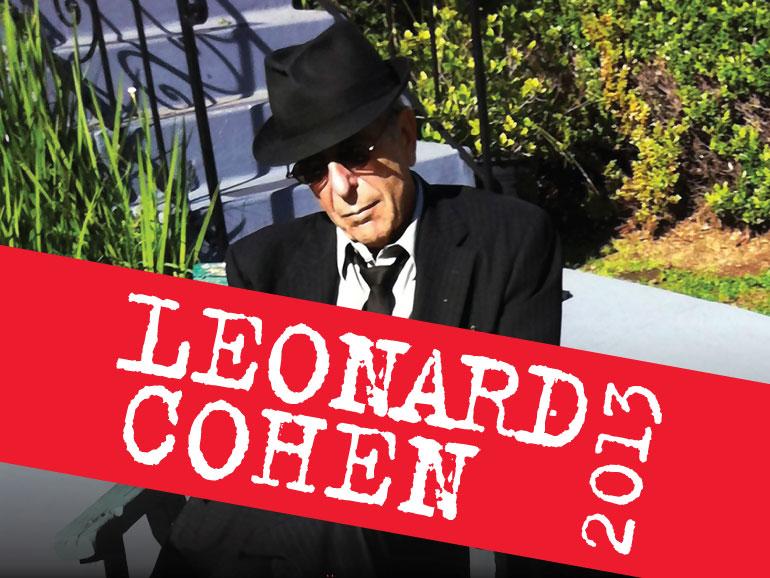 LEONARD COHEN SUPPORT ACTS
4th November, 2013
Leonard Cohen's Australian Tour Starts This Week
Including two very special outdoor performances
Bimbadgen Winery – Saturday November 23
The Hill Winery, Geelong – Saturday December 7
The wait is over. Critically acclaimed music legend Leonard Cohen begins his eagerly-awaited Australian tour this week.
After shows around the country, Cohen – along with his incredible nine piece band featuring vocalist Sharon Robinson and the incredible Webb Sisters – plays a very special a day on the green concert under the stars at The Hill Winery, Geelong on Saturday December 7.
Promoters are pleased to announce the two special guests for the show will be Archie Roach and Adalita.
The beautiful voice and spirit of Archie Roach has been a special part of Australian music since the release of his breakthrough album 'Charcoal Road' some 20 years ago. Late last year Archie released his first album of new music in five years called 'Into The Bloodstream'. In the three years preceding the release, the singer faced unimaginable challenges, including a stroke, lung cancer and the loss of his partner in life and music, the inimitable Ruby Hunter. Reviewers called the album 'an inspirational comeback' and 'extraordinary'.
In August Archie attended the National Indigenous Music Awards (NIMA) in Darwin, where he collected three awards (Album, Video and Album Artwork of the Year) and was inducted into the NIMA Hall of Fame. The following month, he won Album of the Year at the 2013 Deadly Awards, and was honoured with the Lifetime Contribution Award for Healing the Stolen Generations. "Into the Bloodstream" has also been nominated for the Best Blues and Roots Award at the 2013 ARIA Awards, to be held on 1 December.
Archie's music speaks the stories of his people, of this land and of the human condition. His voice - uniquely Australian and undeniably universal - continues to resonate for us all. Archie will no doubt be a popular addition to the day.
Two years ago, Adalita blew us away with the release of her self-titled solo debut, thrilling fans from her former band Magic Dirt and winning many new ones, so much such it won the prestigious AIR Award for Best Independent Album, was short-listed for the Australian Music Prize and Adalita was nominated for Best Female Artist at the ARIA Awards.
Adalita's second solo album 'All Day Venus' was released in late September. Born from periods of intense creativity and personal reflection, the twelve songs on the album are dark, brooding and unflinchingly honest, bursting with energy and physicality. Never afraid to bare her soul in public, Adalita is immensely proud of the record and looking forward to performing it live.
Those who have seen Leonard Cohen before know well what they are in for. With a career spanning six decades and sell out shows around the world, the hunger to see this highly influential writer, poet and troubadour remains undiminished.
'His three-hour sets are the Sistine Chapel ceiling of live performance: their exquisite beauty renders you silent, sometimes tearful but always grateful to have been able to experience such radiance and majesty.'
The Telegraph, London *****
In what is likely to be his last ever tour of Australia, don't miss this extraordinary performer.
SHOW TIMES:
3.30pm Gates open
4.15pm Adalita
5.30pm Archie Roach
7.00pm Leonard Cohen
TICKET INFORMATION:
Platinum: $259 plus b/fee * Sold Out at Bimbadgen Winery
Gold: $199 plus b/fee
Silver: $149 plus b/fee
General Admission (BYO chairs & rugs): $129 plus b/fee
For full event details, click here.
For full national tour dates, go to frontiertouring.com/leonardcohen.
FINAL TICKETS ON SALE NOW
From ticketmaster.com.au & 136 100