News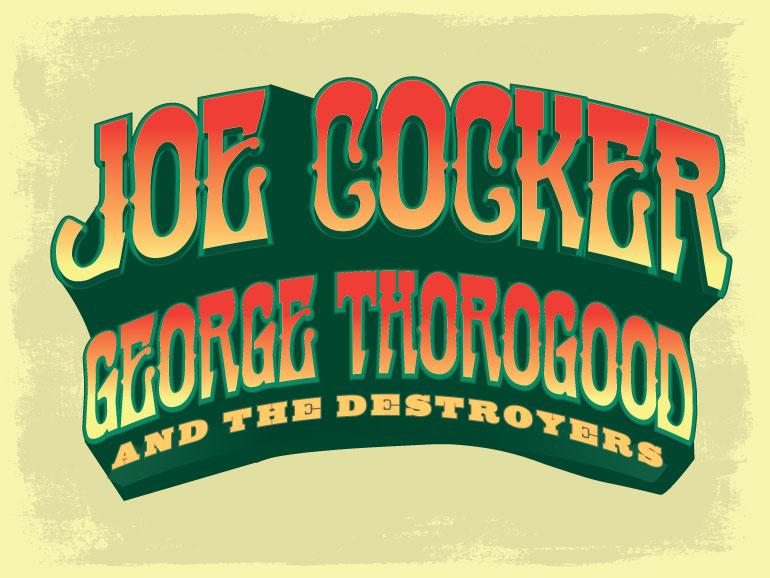 JOE COCKER TOUR NEWS
14th November, 2010
Joe Cocker plays a day on the green with very special guests George Thorogood & The Destroyers.
It is a phrase which is ridiculously over-used but when it comes to true music legends JOE COCKER OBE please stand up.
Not only is Cocker one of the most successful and popular singers of the last four decades, he is also one of music's most loved and most respected. This Grammy, Golden Globe and Academy Award winning artist has 21 studio and four live albums under his belt, his unmistakable bluesy soul voice a musical trademark in its own right.
The Sheffield-born singer has always been a huge favourite with audiences, who will be thrilled with the news he is returning to Australia and New Zealand for a day on the green winery events in January 2011.
Cocker will be performing songs from his new album 'Hard Knocks' in addition to the many gems in his illustrious back catalogue like 'You Can Leave Your Hat On', 'Unchain My Heart', 'Up Where We Belong', 'The Letter' and 'You Are So Beautiful'. After 40 years, Cocker remains one of rock's pre-eminent survivors and a must-see live performer.
Special guest support artist is GEORGE 'Bad to the Bone' THOROGOOD and his band The Destroyers. The blues/rock specialist has sold more than 15 million albums worldwide, amassing an enviable reputation and loyal following for his scorching live performances.
For the Australian a day on the green concerts, Australia's own blues/soul/rock master DIESEL joins the bill, as does our first country rock/roots band THE DINGOES, who have reunited after 30 years with the album 'Tracks', an induction into the ARIA Hall of Fame and a return to the road.
And for the New Zealand a day on the green concerts, Wellington 5 piece The Thomas Oliver Band joins the bill. The Thomas Oliver band met whilst studying at the New Zealand School Of Music and are renowned for their dynamic live performances. The band will release their debut full length album "Baby, I'll Play" in early 2011 and have been touted by media who say "...they are simply too good to stay underground for much longer."
The tour continues a day on the green's stellar 10th birthday season in Australasia.
A DAY ON THE GREEN SHOWS:
Saturday January 22 MUDHOUSE WINERY AND CAFE, WAIPARA, NZ
Saturday January 29 CHURCH ROAD WINERY, NAPIER, NZ
Saturday February 5 ROCHFORD WINES, YARRA VALLEY, VIC
Sunday February 6 LECONFIELD WINES, McLAREN VALE, SA
Saturday February 12 BIMBADGEN ESTATE, HUNTER VALLEY, NSW
Sunday February 13 CENTENNIAL VINEYARDS, BOWRAL, NSW
Saturday February 19 SIR JAMES MITCHELL PARK, SOUTH PERTH, WA
ON SALE FRIDAY NOVEMBER 26
Through Ticketmaster Australia 136 100, ticketmaster.com.au
or Ticketmaster New Zealand 0800 111 999, ticketmaster.co.nz