News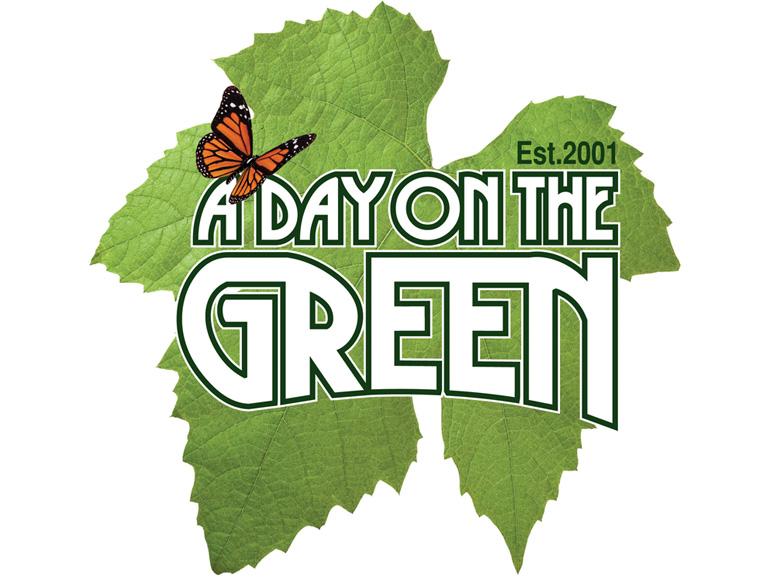 HAPPY 300th SHOW!
10th January, 2013
A DAY ON THE GREEN CELEBRATES 300TH SHOW
With ELVIS COSTELLO - Rochford Wines, Yarra Valley Saturday 26 January
On Australia Day, 26 January 2001 Melbourne music promoters Michael & Anthea Newton of Roundhouse Entertainment decided to try a brand new concert experience - contemporary music in a beautiful winery environment.
James Morrison, Renee Geyer and Stephen Cummings performed at Morning Star Estate, Mt Eliza in an event the Newtons called a day on the green.
To celebrate, a day on the green commissioned a short film to be made in the Hunter Valley region, you can watch the clip here.
As Michael Newton remembers: "At that show it was all hands on deck and we had our friends helping us out, but from that very first concert we thought 'this is such good fun'. The idea of enjoying good food and wine with your friends, while listening to some great music in spectacular environments just seemed like a great way to spend a day."
Nearly 12 years, more than two million happy patrons and countless unforgettable concerts later, a day on the green will celebrate its milestone 300th show - in the most amazing coincidence - on Australia Day, Saturday 26 January 2013. Elvis Costello, Sunnyboys, Jo Jo Zep & the Falcons, Tex Perkins and Stephen Cummings will be performing at Rochford Wines, Yarra Valley, Victoria.
300 shows is a landmark achievement in the often turbulent live concert arena, but 300 shows as an outdoor event battling Australia's wild summer weather conditions is an accomplishment indeed!
a day on the green is far more than a concert in a winery. Patrons being able to bring their own food, the popular 'picnic of the day' prize, the chance to meet artists at the signing desk and the hugely popular merchandise range are some of the little extras that go into making a day on the green an "experience."
It's this loving attention to detail that has enabled a day on the green to build an incredibly loyal following and substantial members database, to consistently have capacity crowds at events all around Australia and to provide such a huge boon to local tourism in the winery regions.
a day on the green has undeniably changed the make-up of the Australian concert arena - just ask any promoter planning a summer tour! The event is known by all international agents and artists worldwide, and Roundhouse is hotly pursued by artists keen to play or to request return visits. Rod Stewart, Lionel Ritchie, Simply Red and The Pretenders are just some of the international acts that have returned for second a day on the green tours.
"For the first five or six years we grew very slowly and carefully and I think that has been one of the keys to our success. Another is that we truly do feel like one of the crowd at our shows. We know our audiences in all the different regions of Australia and we interact with the local communities, whether it be Mudgee in NSW or the Clare Valley in SA.
"Because this is our only business, we can give it a level of attention and focus that no other promoter can. It's been a fantastic 300 shows and very rewarding for us to see concert goers all around Australia embrace the event with such enthusiasm."
Roundhouse Entertainment would like to sincerely thank the many people who have contributed to the events' longevity and success including their incredible staff, all the artists that have performed, the wineries and the locals from each beautiful region, all the suppliers and every patron that has been part of the memories so far.
Elvis Costello, who previously toured for a day on the green in 2004, will no doubt provide a fitting celebration for the January 26 Yarra Valley concert!
International artists who have performed for a day on the green include:
Bryan Adams, Joan Armatrading, The Beach Boys, George Benson, Blondie, The B52's, Jackson Browne, Joe Cocker, Leonard Cohen, Elvis Costello, Crosby, Stills & Nash, Crowded House, Sheryl Crowe, Jamie Cullum, John Fogerty, Melody Gardot, Hall & Oates, Chris Isaak, Jewel, Norah Jones, Tom Jones, Ronan Keating, Alicia Keys, Diana Krall, Meatloaf, John Mellencamp, The Motown Show, Madeleine Peyroux, The Pretenders, The Proclaimers, Lionel Richie, Roxy Music, Sade, Boz Scaggs, Simply Red, Jordin Sparks, Steely Dan, Rod Stewart, Rob Thomas, George Thorogood, Train & Steve Winwood
Australian artists who have performed for a day on the green include:
Adalita, Vanessa Amorosi, The Angels, Tina Arena, Baby Animals, Jimmy Barnes, The Black Sorrows, Clare Bowditch, Daryl Braithwaite, John Butler Trio, David Campbell, Troy Cassar-Daley, Kate Ceberano, Kasey Chambers, Choirboys, Richard Clapton, Cold Chisel, Diesel, Dragon, John Farnham, Tim Finn, Renee Geyer, Hoodoo Gurus, Missy Higgins, Marcia Hines, Husky, Icehouse, INXS, Paul Kelly, Sean Kelly, Lanie Lane, Little Red, Lowrider, Mental As Anything, Mi Sex, Ian Moss, Pete Murray, Noiseworks, Katie Noonan, Oh Mercy, Tex Perkins, James Reyne, Tim Rogers, Guy Sebastian, Mark Seymour, Stonefield, Dan Sultan, Thirsty Merc, The Waifs, Washington, The Whitlams, Ross Wilson, The Wolfgramm Sisters, You Am I & 1927.
For complete show information: www.adayonthegreen.com.au
a day on the green Fact Sheet: https://www.adayonthegreen.com.au/ADOTG_Fact_Sheet
a day on the green is proudly presented by Roundhouse Entertainment, LG and MAX.