News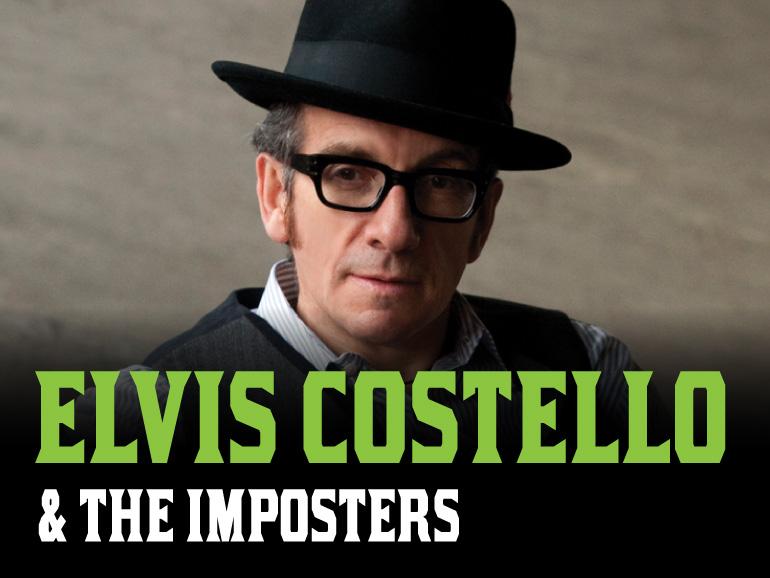 ELVIS COSTELLO - AUCKLAND SHOW
21st December, 2012
ELVIS COSTELLO & THE IMPOSTERS
ONE SHOW ONLY IN NEW ZEALAND
CHANGE OF VENUE TO THE CIVIC THEATRE
Roundhouse Entertainment wishes to advise that the previously announced Elvis Costello and The Imposters concert at a day on the green Villa Maria has now changed venue to The Civic Theatre in Auckland. The concert date Saturday 19th January 2013 remains the same.
Elvis Costello and The Imposters will be joined by Don McGlashan at their only NZ show. Original support acts James Reyne and Tim Finn are no longer performing.
All tickets already purchased for the concert at Villa Maria remain valid for The Civic Theatre show. Refunds are now also available from Ticketmaster if required.
ELVIS COSTELLO
Elvis Costello has followed his musical curiosity in a career spanning more than three decades. He is probably best known for his performances with The Attractions, The Imposters and his concert appearances with Steve Nieve. In 2003 The Attractions were inducted into the Rock and Roll Hall of Fame while he has twice won the prestigious Ivor Novello Songwriting Award. The extensive list of performers that he has enjoyed collaborations with - including his wife, the jazz pianist and singer Diana Krall - and that have covered his songs reflects his interest in a wide range of musical styles. His internationally acclaimed music television series "Spectacle: Elvis Costello with.... "perhaps best showcases this uniquely qualified musician, a songwriter and performer comfortable in almost every genre imaginable and a musicologist of formidable breadth and knowledge.
DON McGLASHAN & THE SEVEN SISTERS
From "Anchor Me" to the Hollie Smith sung hit "Bathe in the River", Don McGlashan has penned some of New Zealand's most loved songs. Prolific throughout the 80s with Blam Blam Blam & The Front Lawn, the 90's with The Mutton Birds, and the 00's with solo albums and writing music for soundtracks and theatre shows, Don is showing no signs of slowing down. Don will be joined by his live backing band, The Seven Sisters.
SATURDAY JANUARY 19 - THE CIVIC THEATRE, AUCKLAND
TICKETS ON SALE NOW
From www.ticketmaster.co.nz Phone: 0800 111999