News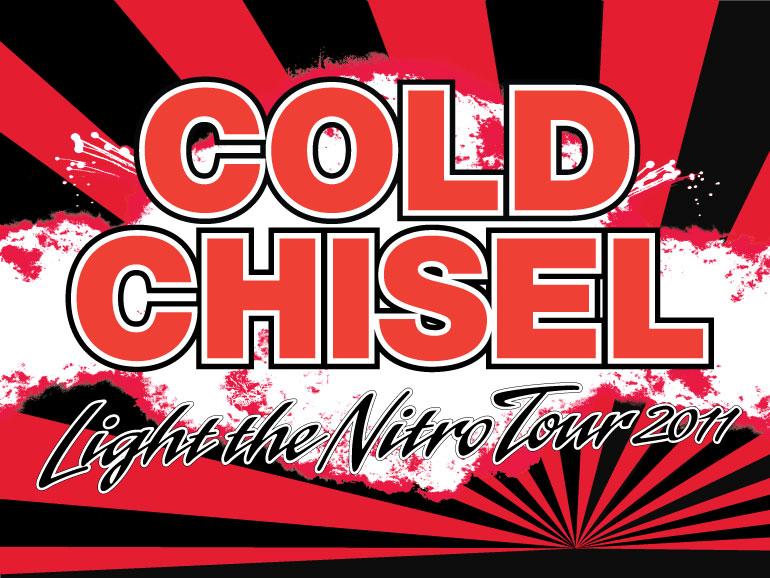 COLD CHISEL ARE BACK!
21st July, 2011
Iconic rock band, Cold Chisel, today announced their biggest tour in nearly 30 years.
The Light The Nitro Tour will kick off in October and finish on the first weekend of December with 24 concerts unveiled around Australia plus two New Zealand shows. The tour will include three huge a day on the green events at Rochford Wines Yarra Valley VIC, Robert Oatley Vineyards Mudgee NSW and Bimbadgen Winery Hunter Valley NSW.
"We can't wait to get back on the road together", said frontman, Jimmy Barnes. "Every day for years I've had at least one person come up and ask me when Cold Chisel are going to do a proper tour. I'm bloody glad to finally have something good to tell 'em!"
The tour name refers to the practice of injecting nitrous oxide into the carburettor during a street race, which instantly doubles or triples the horsepower of a conventional engine. Incredible power, explosively unpredictable ... obviously apt for this incendiary live band.
Hardcore fans may be interested to know that "light the nitro" is also a line from one of the songs the band recorded over recent months ... a new Don Walker rocker called HQ454 Monroe about a man and his beloved hotrod.
Cold Chisel have promised to showcase "one or two" new tunes on the Light The Nitro Tour. The setlist will also feature more than 20 of their classic songs. While Cold Chisel are continuing to make progress on new recordings - including some songs written by Steve Prestwich and some featuring his performances - there will be no new album released for this tour. At this stage a release is pencilled for early 2012.
Joining Cold Chisel for the majority of the shows including a day on the green in Mudgee and the Yarra Valley will be special guests You Am I. The group's singer, Tim Rogers, is a lifelong fan of Cold Chisel and actually joined a disparate group of luminary Australians including Ita Buttrose, John Birmingham and Midnight Oil's Jim Moginie in penning liner notes for one of the new CD reissues.
Multi ARIA Award-winning Dan Sultan will support at Bimbadgen Winery in the Hunter Valley, while direct from their appearance at Glastonbury, one of the Australia's hottest young acts, the four Findlay sisters from Stonefield will open all three a day on the green shows.
The songs of Don Walker, Phil Small, Steve Prestwich, Ian Moss and Jimmy Barnes are utterly engrained in the fabric of Australasian life. Khe Sanh, Flame Trees, Bow River, My Baby, You Got Nothing I Want, Last Wave Of Summer, Forever Now, Cheap Wine, Choir Girl, Standing On The Outside, Rising Sun, Saturday Night ... and many more.
So many great songs. One great band.
Seeing is believing - so don't miss your chance to experience the legendary Cold Chisel live!
a day on the green MEMBER PRE-SALE STARTS 9AM TUESDAY 2 AUGUST - CLICK HERE TO SIGN UP NOW.
For a day on the green concert details click here.
TICKETS ON SALE 9AM THURSDAY 4 JULY.