News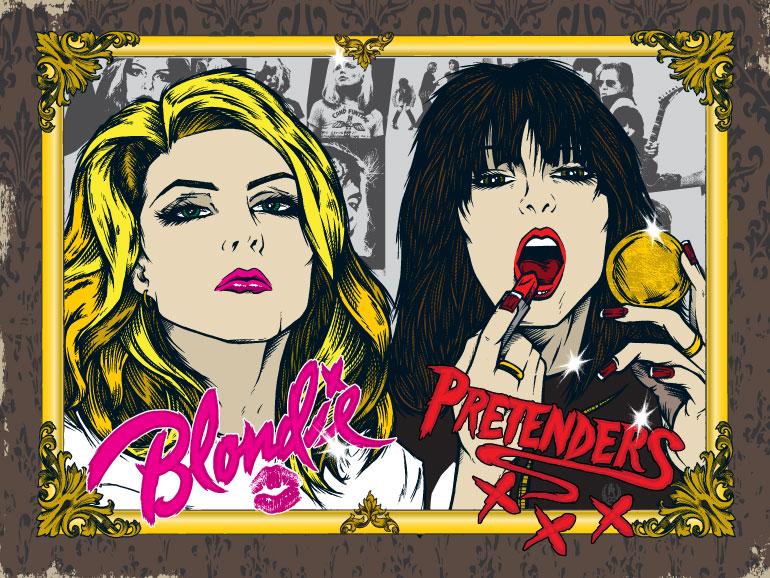 CHRISSIE HYNDE'S LETTER TO MELBOURNE
2nd December, 2010
Chrissie here.
Been exploring Melbourne. Mainly nosing around to figure out if my vegan restaurant would fly here. I think it would. Yes, a Vegiterranean in Melbourne. Local produce, local investors, local flavour. There's nothing like it here and I think the climate is perfect - progressive, health conscious - animal friendly?
Don't know about the latter - one of us inquired in a shop if something was made out of leather only to be told "We don't really cater to people who can't afford leather." Ha ha - 64 billion animals killed every year for people like that to eat. I'd say leather was pretty damn cheap.
Anyway, went in Garage - very cool. My manager Gail even bought some things. She usually just watches me in a spending frenzy - but even she was moved to make a few purchases... Me too. Got some cool stuff.
Also visited Emmanual at his salon - needed an emergency sort out of my latest hair disaster. Someone take these nail scissors off me!
Walking along the high street and am really very impressed by all the local talent - lots of local designers seem to have their own shops. Got a cool little piece in Scanlan & Theodore. If I was a normal woman and wore dresses I'd buy a whole new wardrobe here in Melbourne. Every shop is distinctive and has got style in spades. Even the pharmacies. Great Australian cosmetics - candles etc. My cases are bursting.
Yes, Melbourne reminded us of what London used to be like before it got taken over by chain stores like 'foot locker'. On my last tour of the UK, every town looked sadly the same. It's all going the way of the American shopping mall. But not here. Local local local - that's what I've noticed. Thus the city's personality and individuality is intact. And obviously that keeps the right people in work.
Other good news is that the people of Melbourne seem to be in favour of increasing public transport. NOW you're talking! The tram service looks pretty healthy already. Yeah, what you don't need is more super highways and SUV's. Ugh! A mean and greedy and ugly system that has destroyed The USA and is creeping like an unstoppable virus everywhere.
Go for it Melbournites! Stand up for your right to be awesome. You are!
Haven't checked out the night life. Sorry, trying not to drink so I've been keeping my head down. As we are playing a lot of wineries I thought that was a prudent decision. Also, I don't want to miss out on the glorious mornings here. Weather - perfect!
Yes, I hope we'll be seeing a Vegiterranean here in the next year or two.
Then I will have more reason to spend time here. Learn how to be friendly and relaxed like you all are.
See you from the stage - CH