News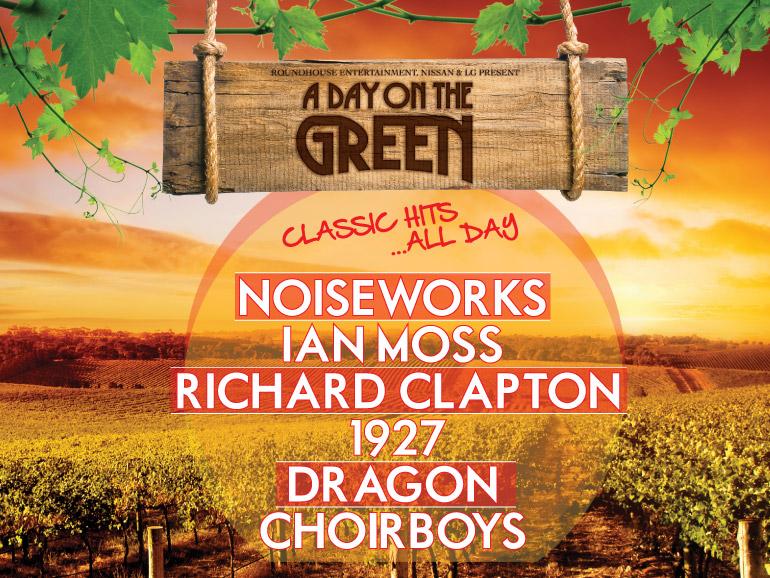 BOWRAL CONCERT RESCHEDULED
18th April, 2012
Classic Oz Rock Concert Rescheduled
New concert date - Sunday November 11
Centennial Vineyards, Bowral
Roundhouse Entertainment, promoter of a day on the green, is pleased to announce it's all systems go for the rescheduled Classic Oz Rock concert with NOISEWORKS, IAN MOSS, RICHARD CLAPTON, DRAGON, 1927 AND CHOIRBOYS.
The concert at Centennial Vineyards, Bowral will take place on Sunday November 11.
All tickets from the original event date Sunday March 25 are valid for the rescheduled show.
Promoter Michael Newton said: "We were devastated when the Bowral concert couldn't go ahead and particularly so because the Classic Oz Rock shows around the country have been so fantastic. We were determined the Bowral fans would not miss out, and so we're pleased to announce this new concert date.
"The shows have been some of the most popular a day on the green has ever presented so fans are definitely in for a really memorable night. It will be worth the wait!"
Patrons unable to attend on Sunday November 11 may obtain a full refund from their point of purchase. For online and phone bookings, contact Ticketmaster at customer.help@ticketmaster.com.au or 136 100. For bookings made at a Ticketmaster outlet, return to the original outlet with your ticket(s) and either the credit card used or photo ID if you paid cash.
Tickets are now back on sale for the November 11 concert from Ticketmaster 136 100.
Noiseworks, Ian Moss, Richard Clapton, Dragon, 1927 and Choirboys will perform in a five hour celebration of classic Aussie rock and all for just $89!
TICKETS ON SALE NOW
From ticketmaster.com.au & 136 100.
Front General Admission: $125 plus booking fee.
General Admission: $89 plus booking fee.
Click here to view full Media Release.
Click here for full event details.