News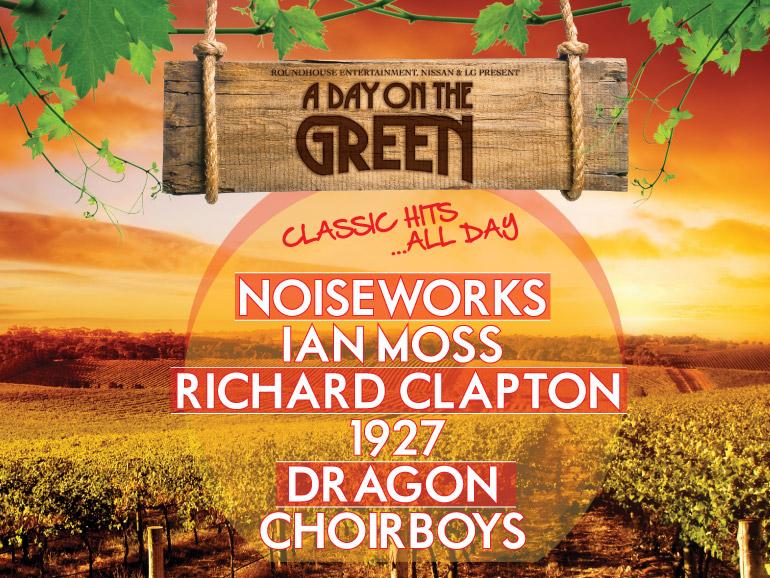 BOWRAL CONCERT POSTPONED
6th March, 2012
Noiseworks, Ian Moss, Richard Clapton, Dragon, 1927 & Choirboys
Centennial Vineyards, Bowral - Sunday March 25
It is with great disappointment that promoters Roundhouse Entertainment advise that the Classic Oz Rock show with Noiseworks, Ian Moss, Richard Clapton, Dragon, 1927 and Choirboys scheduled for Sunday March 25 in Bowral has been postponed.
There has obviously been heavy rainfall throughout the Southern Highlands these past two weeks, adding to an unprecedented amount that has already fallen across the summer. More is forecast for the weeks ahead.
After a meeting with all stake-holders, the site has been deemed unsafe with no chance of significant improvement and therefore poses a safety risk to staff and patrons.
The a day on the green team has been working overtime at Centennial Vineyards trying to repair the site but due to the severity of the damage done over such a prolonged period, there is not sufficient time to restore it for the March 25 concert.
This is bitterly disappointing to all of us, however all is not lost! Promoters are working with all the artists to reschedule the concert for later this year, at a date to be confirmed.
Please store your tickets in a safe place as they will be valid for the new concert date.
Patrons wishing to receive a refund now can do so from their point of purchase. For online and phone bookings, contact Ticketmaster at customer.help@ticketmaster.com.au or 136 100. For bookings made at a Ticketmaster outlet, return to the original outlet with your ticket(s) and either the credit card used or photo ID if you paid cash.
We are expecting to announce the new concert date in the next few weeks, at which time, if patrons are unable to attend, refunds will also be available then.
Patrons will be notified of the new concert date via email and text once the rescheduled date has been confirmed.
Roundhouse Entertainment sincerely apologises for any inconvenience caused and we look forward to seeing you at the Classic Rock show later this year.