News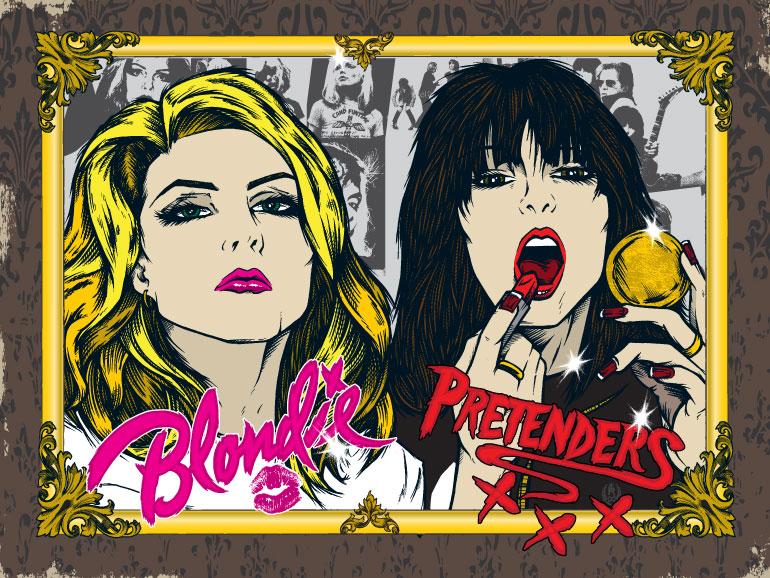 BLONDIE & PRETENDERS 3rd & FINAL ENMORE SHOW
1st July, 2010
BLONDIE & THE PRETENDERS THIRD AND FINAL ENMORE SHOW
Announced on Debbie Harry's Birthday!
Due to overwhelming demand, Roundhouse Entertainment and Frontier Touring are pleased to announce a third - and FINAL - Enmore Theatre show for Blondie and the Pretenders.
And what better day to announce it than on Deborah Harry's birthday! Born July 1 1945, it may be hard to believe but this goddess of New York punk/pop turns 65 today.
The chance to see two of music's most iconic bands Blondie and The Pretenders gracing the stage on the same night has proved hugely popular, with Enmore Theatre shows on December 7 and December 8 both selling out quickly.
A third show on Thursday December 9 will be on sale next Monday July 5 at 9am from Ticketek.com.au & 132 849. Due to the tour itinerary, this is definitely the final concert possible, so promoters urge fans to buy quickly as no further shows can be added.
Final tickets are also available for the a day on the green concert at Bimbadgen Estate, Hunter Valley on Saturday December 11 from Ticketmaster.com.au & 136 100. This show is expected to sell out soon.
The classic rock of the Pretenders led by Chrissie Hynde and the timeless pop of Blondie fronted by the wondrous Deborah Harry is the hottest double bill of the year! Don't miss it!
For Media Information:
National: Chrissie Camp Publicity (02) 9973 3004 chrissie@ccpublicity.com.au