News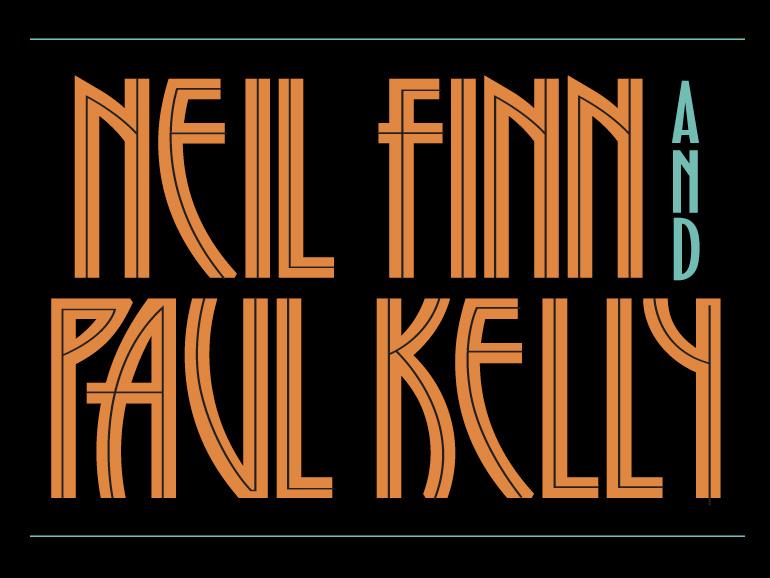 ARMIDALE A DAY ON THE GREEN
20th February, 2013
NEIL FINN AND PAUL KELLY
PETERSONS WINERY, ARMIDALE - SATURDAY MARCH 9
FINAL PREPARATIONS UNDERWAY!
More than 7000 music lovers will descend on Armidale for the second a day on the green concert on Saturday March 9.
Response to the concert has been fantastic with patrons travelling from all over the state to enjoy what is set to be another wonderful day of good food, good wine and great music in the beautiful surrounds of Petersons Winery.
As with last year's concert, accommodation in Armidale is almost totally booked out, however a new initiative sees the advent of a Tent City at the Armidale Showgrounds. This offers patrons alternate accommodation at a prime location, convenient for the city centre and transport to and from the event. Armidale Legacy will be on site to offer breakfast and other services. For further information, go to: www.tentcityhire.com.au
Shuttle buses will run from the showgrounds to the winery, giving patrons a hassle-free transport option to enjoy this year's a day on the green.
This year visitors can enjoy more of what Armidale has to offer with Armidale Dumaresq Council planning activities across three days. The monthly market will take place in the Mall on Sunday morning following the concert, with live music and stalls. More than 20 of the town's retailers have also joined together with special offers and discounts in store and extended shopping hours on Saturday and Sunday.
"Access all Areas was borne out of the evaluation process which followed the highly successful 2012 event. Quite simply, it is planned to extend the party atmosphere engendered by a day on the green at Petersons Winery down into the CBD. So head down to the Malls and join in the fun. The final ingredient must be you!" says Clr Jim Maher, Mayor, Armidale Dumaresq Council.
a day on the green promoter Michael Newton said: "Our first concert in Armidale last year was an overwhelming success and this year we'll have a slightly bigger capacity with an extra thousand people attending. Once again there is a huge vibe across the whole New England area and I know everyone is really looking forward to being at Petersons again."
Neil Finn & Paul Kelly commenced their unique collaborative tour at Melbourne's Palais Theatre last Saturday and had critics universally raving:
"Neil Finn and Paul Kelly's tag team tour sounded like a very good idea on paper. It is seriously amazing in the flesh. Let's hope someone is documenting this magical tour before it ends. It needs to be a live album and DVD. It needs to happen again. They need to record together. This cannot end here! You must see this truly special concert." - The Herald-Sun
"The crowd was perpetually in singalong mode..... after a couple of encores, Finn and Kelly left the stage to a standing ovation from the crowd. The night was a lesson in songwriting, courtesy of two of the best in the business." - The Australian
"Mostly, the 2½-hour show was a relaxed celebration, as the pair traded songs from personal archives of folk, balladry and rock'n'roll stretching more than three decades." - The Age
It sounds like Armidale is in for an unforgettable concert experience!
The special guest support acts will be Mark Seymour, whose powerful and passionate live performances with his band The Undertow are always crowd favourites and acclaimed Albury local Lisa Mitchell, chosen by Finn & Kelly to open the entire Australian tour.
Resident DJ and party master Grand Master Baitz, who made a huge impression on the Armidale audiences last year with his funky multi-outfit changes, will be back on the decks again, spinning the tracks between acts.
EVENT INFORMATION:
Gates will open at 3.30pm. Playing times are:
4.20pm Lisa Mitchell
5.30pm Mark Seymour
7.00pm Neil Finn & Paul Kelly
a day on the green is a fully licensed event. Strictly no BYO alcohol. Food will be available on site or BYO picnic. Deck chairs and picnic rugs are recommended. For all event information, go to adayonthegreen.com.au.
TRANSPORT INFORMATION:
Edwards are providing transport from around the region including from Inverell, Moree, Grafton, Coffs Harbour, Tamworth and Glen Innes.
On concert day, Edwards are running shuttle buses from all around Armidale to the winery, including from the Visitor Information Centre and most motels, returning immediately after the show. It is preferred that tickets are purchased prior to the day. For further information, phone Edwards on 6772 3116.
Don't miss this rare opportunity to see two of our most influential songwriters and performers touring together for the very first time.
FINAL TICKETS ON SALE NOW
From ticketmaster.com.au & 136 100