News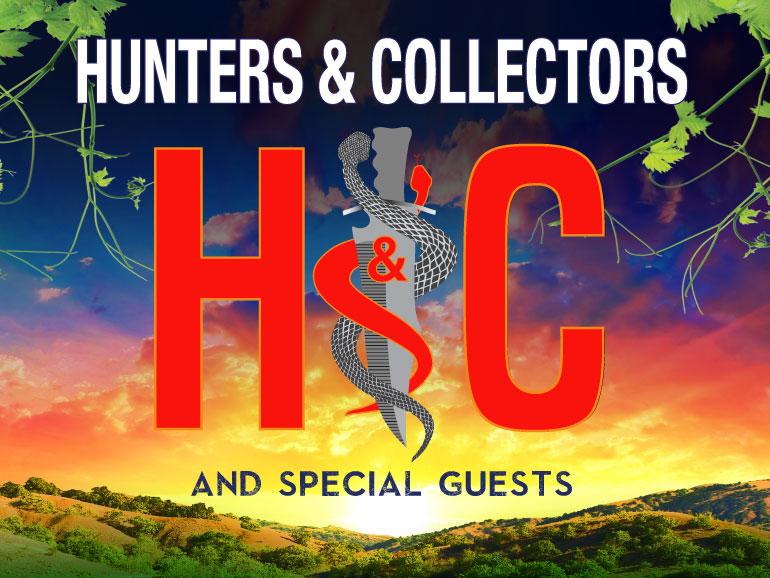 A DAY ON THE GREEN WINS HELPMANN AWARD
19th August, 2014
Roundhouse Entertainment, promoter of a day on the green, is thrilled to announce its 2014 tour with Hunters & Collectors won a prestigious Helpmann Award last night.
Giving the country a masterclass in Australian rock and roll, Hunters & Collectors, Roundhouse Entertainment and Frontier Touring have received the 2014 'Best Australian Contemporary Concert' Helpmann Award for the a day on the green winery tour and series of theatre shows earlier this year.
The band performed at 11 a day on the green wineries nationally from the Australia Day long weekend until March 30, followed by April theatre shows (Frontier Touring) in Melbourne and Sydney to rave reviews and huge crowds.
Their first tour since 1998, Hunters travelled the country in celebration of Crucible – The Songs Of Hunters & Collectors (out now through Liberation Music), a lovingly curated album featuring 15 stunning tributes from The Living End, Birds Of Tokyo, Neil Finn & Eddie Vedder and Paul Kelly among many others accompanied by 15 original H&C recordings.
'The masters of musical complexity and dynamics are back and still capable and more than willing to rock hard where it's called for. When you look around and see 8000 people dancing, that's a sure sign of great rock and roll.' – Forte Mag
'Everyone of our age has a 'Hunnaz' story: it may involve wild nights in seedy bars; songs that soundtracked pivotal life events; that make us laugh or cry; or that tell us truths about ourselves and those around us… Such is the band's incredible back catalogue that the show's pace never slackens for a moment.' ­– 100% Rock Magazine
'…a two-hour, 23-song hit parade down memory lane. To borrow a phrase from the Hunnas' own songbook, it is hard to keep a good band down.' – AdelaideNow