News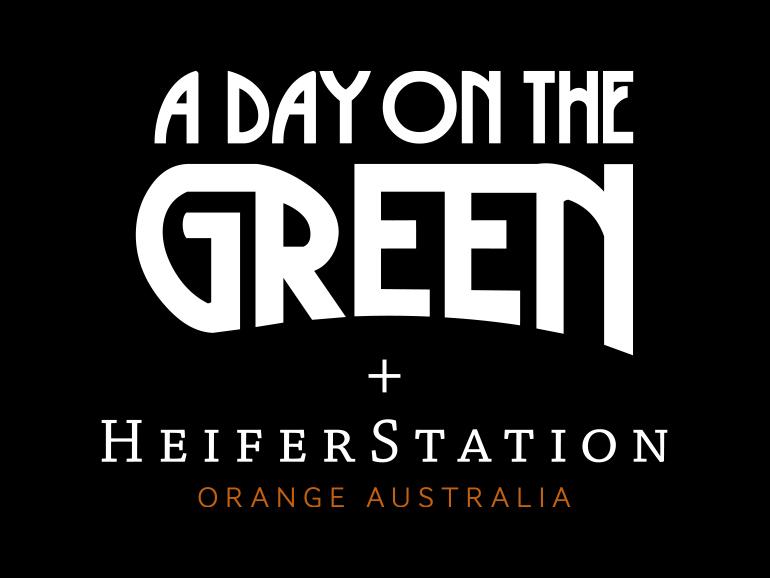 A DAY ON THE GREEN LAUNCHES IN ORANGE
25th September, 2019
SAVE THE DATE
A DAY ON THE GREEN LAUNCHES IN ORANGE
HEIFER STATION WINES TO HOST MAJOR CONCERT EVENT IN FEBRUARY 2020

Acclaimed national concert series a day on the green is delighted to welcome a new winery venue to its Australian schedule, announcing an expansion into the beautiful foodie and wine haven of Orange, New South Wales.

Heifer Station Wines will host the very first a day on the green event in Orange on February 1, 2020.

The concert line-up and full details will be announced soon.

Located on the volcanic basalt slopes of Mount Canobolas, Heifer Station's picturesque setting is a stunning spot for an outdoor concert.

Since commencing in 2001, a day on the green has presented 470 shows around Australia and New Zealand. More than 3.5 million happy patrons later, the experience of good food, fine wine and great music in magnificent locations remains unrivalled and firmly established as Australia's most popular and premier outdoor concert events.

Roundhouse Entertainment, promoter of a day on the green, has been working with Phillip and Michelle Stivens, who acquired the stunning property in 2009, for the past year and today's announcement is sure to be warmly received by music fans, as well as local businesses.

Roundhouse Entertainment Promoter Michael Newton said: "Orange and the surrounding areas are a beautiful environment with a booming wine and food industry and this is the perfect home for a day on the green. We have a long-term plan to keep working with the Stivens family and develop the venue and area into a major concert destination.

"As for our first show, all will be revealed soon. Let's just say we're launching with a legendary act. No one will be disappointed."

Owner Phillip Stivens said: "We are excited to be part of bringing a day on the green to Orange. We believe that a day on the green is the perfect fit for the Heifer Station brand and the Orange region – good food, fine wine and great music."

Cabonne Mayor Cr Kevin Beatty welcomed the announcement of one of the biggest events to be held in the Shire, saying the spectacular Cabonne countryside would provide a beautiful backdrop for a day on the green. "This is great news for Cabonne and the region," he said. "The event will boost both the Cabonne and Orange economies, as well as showcasing the region to a whole new audience."
Orange Mayor Cr Reg Kidd said, "a day on the green is a great fit for Orange. They have an enviable reputation of bringing world-class performers to spectacular locations and I am sure this will be the case here.

"This is a great addition to the local events calendar and great news for local music lovers. It will also be a significant boost for the Orange economy, attracting visitors to the city. A report will come to Council shortly to outline arrangements between Council and a day on the green."

All the details will be revealed in the next few weeks, but for now, we can announce a day on the green will take place on Saturday February 1, 2020.

So make a diary note, check in with your friends, book the babysitter and get your accommodation sorted because this will be a concert not to be missed!

a day on the green has a substantial and loyal members' national database who receive the first information on concerts, presale discounts, special offers and news. It is free to join, simply register online at www.adayonthegreen.com.au/register and watch out for the full concert announcement soon!


Photo: David Rouse Photography